How to get your ticket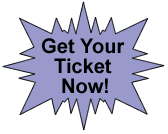 Tickets are $110 each, every ticket eligible for EVERY DRAW (with exception of Previous Purchaser Draw) and may be purchased the following ways:
Drop by the BUH Foundation office located in the main lobby of the Battlefords Union Hospital during regular office hours
(Monday – Friday, 8:00am – 4:30pm)
Drop by the BUH Foundation Food & Gift Shop open, Monday – Friday, 10:00am – 8:00pm and Saturday & Sunday, 1:30pm – 6:00pm
Call the Foundation office at 306-446-6652 during office hours, or leave your name and number and we will contact you.
Fax or mail your request and we will mail your ticket to you:

Fax: 306-446-6631
Mail to: BUHF Monthly Lottery
Box 1358
North Battleford, SK S9A 3L8
*Please note that this site is not equipped to receive your applications via e-mail.
Please DO NOT send your Visa or Mastercard number by e-mail to the Foundation
for this is NOT a secure site.
Tickets may only be purchased or sold within Saskatchewan.