2022 Festival of Trees

We are hosting 6 events during the Festival that you will not want to miss! Special event tickets are on SALE NOW! Purchase here on our website!
From Friday, Nov 25th to Friday, Dec 2nd, you will have the opportunity to view and bid on the beautifully decorated trees, wreaths and accent pieces on display at the Western Development Museum. There are events to take part in and gather with your family and friends. Join us as we celebrate the Christmas season and raise funds for healthcare!
All online orders, once processed will be sent via mail.
Diamond Sponsor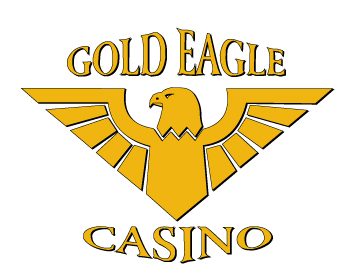 Friday, November 25th – VIP/Opening Night
VIP Viewing: 5:30pm - 7:00pm
Open to Public: 7:00pm - 9:30pm (Viewing and Bidding)
Admission: Public $15 per person (12 & under FREE)
Eats, treats, entertainment and more! Check out the Silent Auction and Raffle prizes!


Saturday, November 26th – Kids Day
Event Time: 10:00am - 2:00pm
Admission: Public $2 per person
Santa Photos, crafts, games, cookie decorating, face painting, balloons, a dance party!
Check out the Silent Auction and Raffle prizes!


Sunday, November 27th – Royal Family Garden Party
Diamond Sponsor: Gold Eagle Casino
Event Time: 2:00pm - 4:00pm
Tickets: $25 per adult, $20 per youth (12 & under)
Let your imagination soar and enjoy a magical afternoon featuring a tea fit for a king or queen! This family-friendly experience includes an afternoon tea that will feature delectable cakes, teas, savory petite sandwiches, sweet & spiced bakes, festive savory snacks and much more!
Cant attend? There is Royal Tea Boxes available to take home. (serves 2) *Pre-Order online
For more information please call 306-446-6652


Tuesday, November 29th – Seniors Day
Event Time: 2:00pm - 5:00pm
Admission: $2 per senior (65+)
A day dedicated to seniors with entertainment, coffee, tea and cookies. Features Better Together.

Wednesday, November 30th – Cocktails & Creations
Event Time: 6:00pm - 9:30pm
Tickets: $55 per person
A sign making event with snacks and a wine bar (includes non-alcoholic beverages) hosted by Autumn + Ash Decor.

Friday, December 2nd – Black Tie Bingo
Diamond Sponsor: Gold Eagle Casino
Event Time: 6:00pm - 1:00am (Doors Open: 5:30pm)
We invite you to take in the "ultimate gala experience"! We have fused a gala and dance party all in one! The Black Tie Bingo is our grand finale to the Festival of Trees and will feature a four course culinary dining experience, along with an extraordinary night of bingo playing and fun interactive games & dancing throughout the night!
Hillberg & Berk Bubbles & Bling Giveaway
Live Auction & Dance

| | |
| --- | --- |
| For questions or further details, please call BUH Foundation office at 306-446-6652. | |
| | |