Media Release
RE/MAX GIVES BACK in 2010
August 19th 2010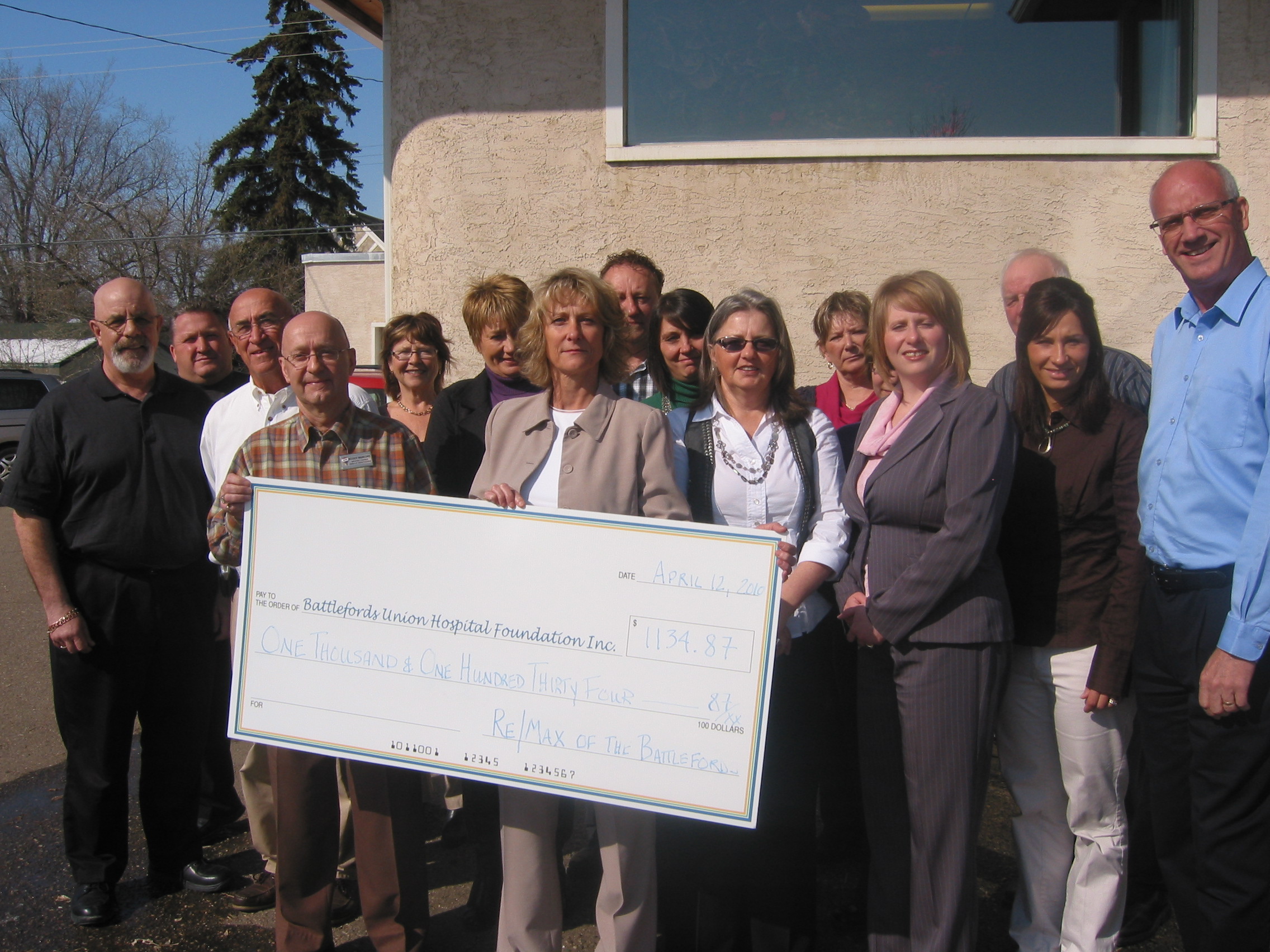 The RE/MAX - Children's Miracle Network affiliation began in 1986 when RE/MAX affiliates in Calgary, Alberta and the Quebec Region started raising funds for this worthy cause. In 1992, RE/MAX International adopted the Children's Miracle Network as its official corporate charity. To date Canadian RE/MAX Associates have collectively raised over $32 million for this worthy cause.
Since 1999 for every property purchased or sold through RE/MAX of the Battlefords from April 1st until June 30th the Sales Associates pledge a donation towards children's charities and to date have contributed over $10,000.00 to Battlefords Union Hospital (BUH) and most recently in 2010 a cheque in the amount of $1,134.87 was presented to representatives of the Foundation. These funds will be allocated towards the enhancement of pediatric care at BUH.
"BUH Foundation is grateful to RE/MAX of the Battlefords continued support over the past 11 years," stated Cheryl Gantefoer, BUHF Board of Directors Chair. Adding, "their commitment to the community through this endeavor is commendable."