Media Release
BUH Foundation Executive Director Retiring
June 22nd 2021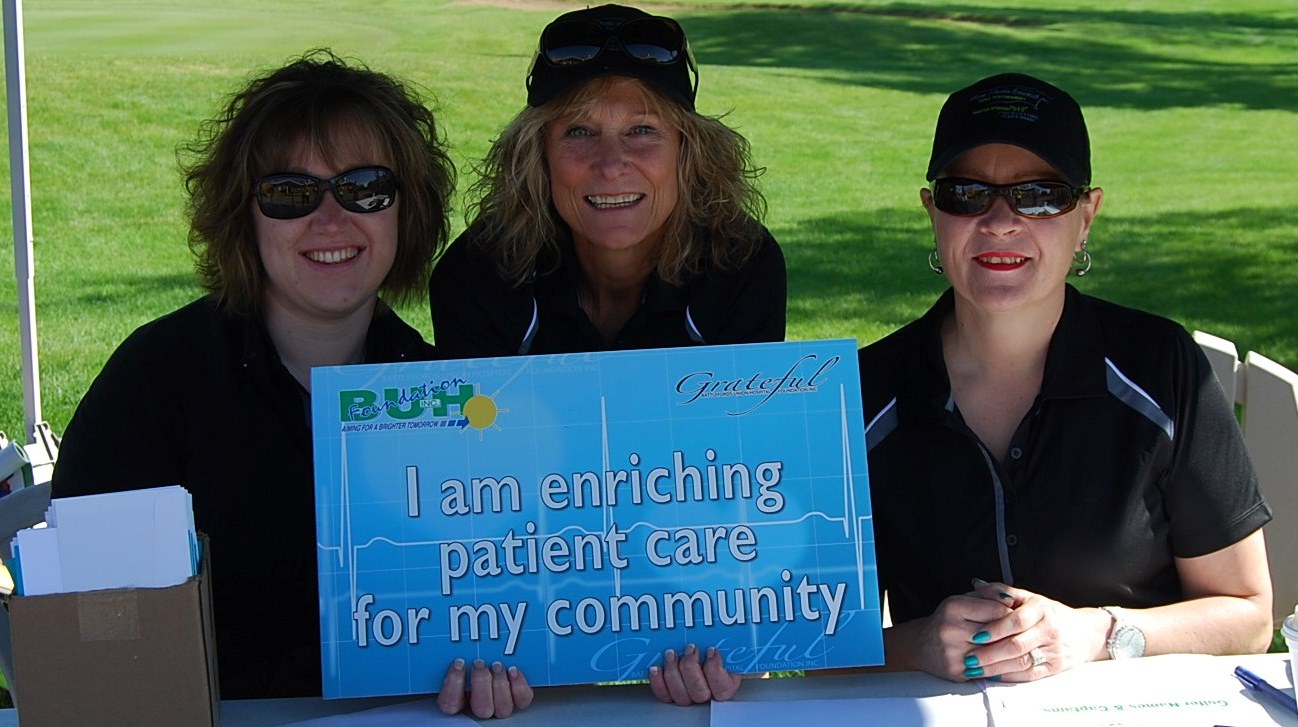 BUH Foundation staff (l-r): Shauna McGifford, Fund Development Officer; Claudette McGuire,
Executive Director; Sheila Stensrud, Office Administrator




North Battleford, SK – Battlefords Union Hospital (BUH) Foundation is announcing with mixed emotions that Executive Director Claudette McGuire has announced her retirement effective July 31, 2021. As a Foundation, as well as those in our community who have experienced the services themselves or through family and friends, we owe Claudette a tremendous amount of gratitude for what she has accomplished during her time in the role. Claudette joined the Foundation as Executive Director in 2009. In her time in the role she has helped to raise over $8 million dollars!!! ($8,038,555.00) for the Foundation through various successful initiatives such as "On Air: for Healthcare" radio-thon with Pattison Media and execution of year-round successful events associated with BUH Foundation. As a Foundation, Claudette's past efforts give us tremendous hope for the future and we are eager to begin the recruitment of our next Executive Director. We are pleased to announce that a long time valued employee of the Foundation, Shauna McGifford, has accepted a temporary secondment into the Executive Director role until September 30th. This ensures the consistency and stability of the Foundation is firmly intact. We truly are grateful for the efforts of our Board and staff through this transition period. Please join us in celebrating the achievements of Claudette McGuire as she has earned her well-deserved retirement.

-30-


MEDIA:
For more information, contact:
Sue Pruden-McIvor
BUH Foundation Board of Directors Chairperson
Email: suzanne2@sasktel.net

About Battlefords Union Hospital (BUH) Foundation:

Battlefords Union Hospital (BUH) Foundation is dedicated to enriching patient care at BUH through responsible stewardship of community contributions and volunteer resources. BUH Foundation, operating independently of other healthcare organizations, is the main fundraising agency of BUH and provides funding for the purchase of capital/non-capital equipment and staff education. Through a bequest from Victor Pearsall in 2011, BUH Foundation began the Victor Pearsall Home Care Fund allowing funding for Battlefords Region Home Care. For more information about BUH Foundation visit www.buhfoundation.com.