Media Release
Local Resident Grateful for Care Received
April 21st 2020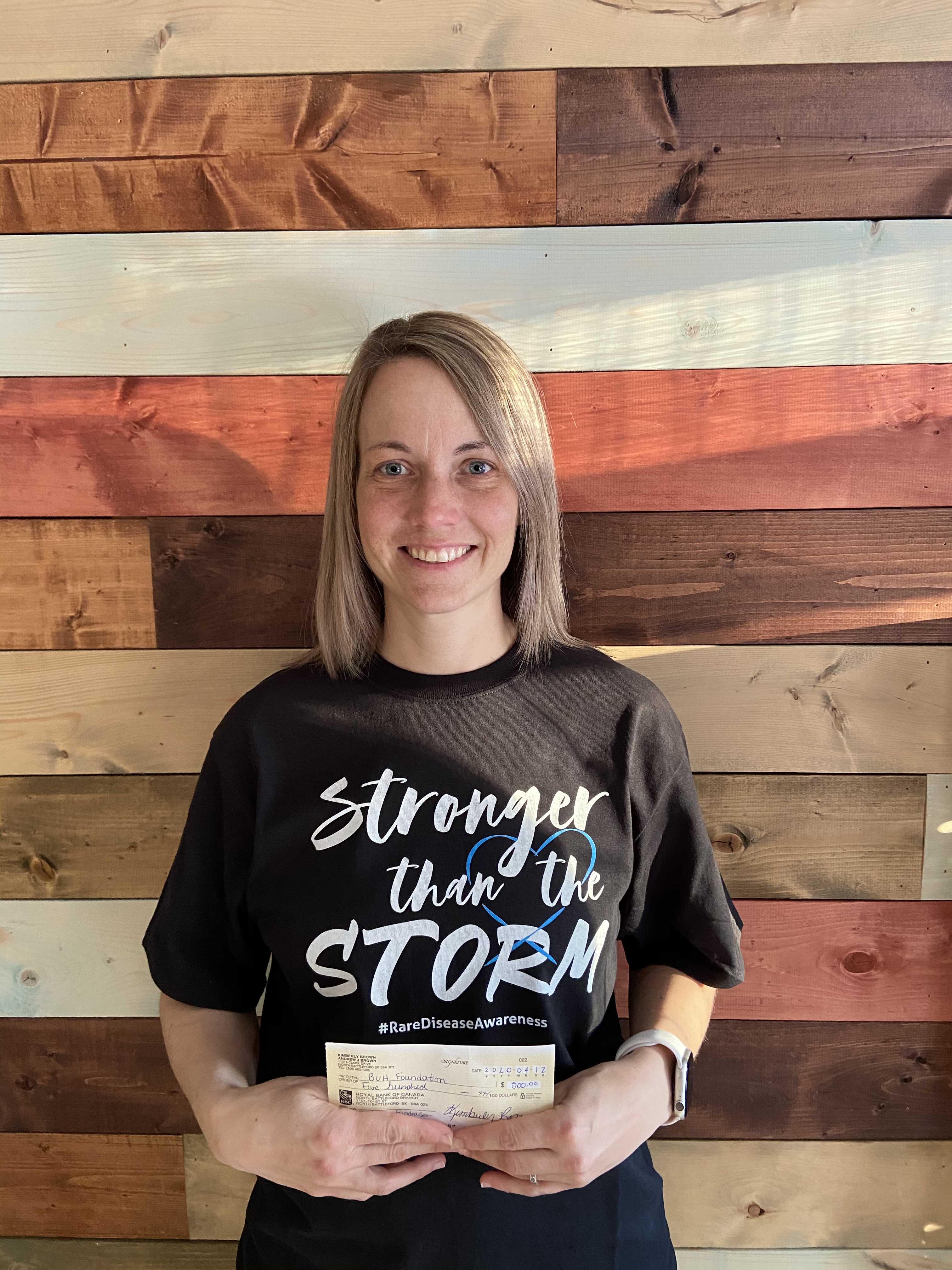 "Local Resident Grateful for Care Received"
North Battleford, SK – Battlefords Union Hospital (BUH) Foundation is honoured to receive $500 from Kim Brown, local resident who wanted to raise awareness of Hereditary Angioedema, a rare disease she copes with, and support her local hospital who has cared for her when needed most. Funds donated will help to enrich patient care within The Battlefords.
"With the help of many, I was successfully able to raise these funds in honour of Rare Disease Day and in hopes of raising awareness for a disease I struggle with. I'm incredibly blessed to have the amazing staff of BUH behind me, and their top notch care," shares Kim.
Rare Disease Day was recognized February 29th to raise awareness of rare diseases and their impact on the lives of patients. Hereditary Angioedema causes spontaneous anaphylaxis, treatment of which can cause Kim to spend time at BUH Emergency Room.
"We are grateful to Kim for choosing BUH Foundation and the local hospital to receive her donation. The Foundation's mission is to provide enriched patient care for our family, friends and neighbours, and we are thankful that we are here for Kim when she needs us," states Claudette McGuire, Executive Director of BUH Foundation.
Funds were raised through the selling of t-shirts with a logo that Kim helped to create stating "Stronger than the Storm." The design of which is available for anyone dealing with a rare disease and wanting to raise awareness. 100% of the profits raised were donated to BUH Foundation.
-30-
MEDIA:
For more information, contact:
Claudette McGuire
BUH Foundation Executive Director
Ph. 306-446-6652
Email: claudette.mcguire@buhfoundation.ca
About Battlefords Union Hospital (BUH) Foundation:
Battlefords Union Hospital (BUH) Foundation is dedicated to enriching patient care at BUH through responsible stewardship of community contributions and volunteer resources. BUH Foundation, operating independently of other healthcare organizations, is the main fundraising agency of BUH and provides funding for the purchase of capital/non-capital equipment and staff education. Through a bequest from Victor Pearsall in 2011, BUH Foundation began the Victor Pearsall Home Care Fund allowing funding for Battlefords Region Home Care. For more information about BUH Foundation visit www.buhfoundation.com.