Media Release
NB Lions Donate to "We Don't Want to Miss a Beat"
May 11th 2018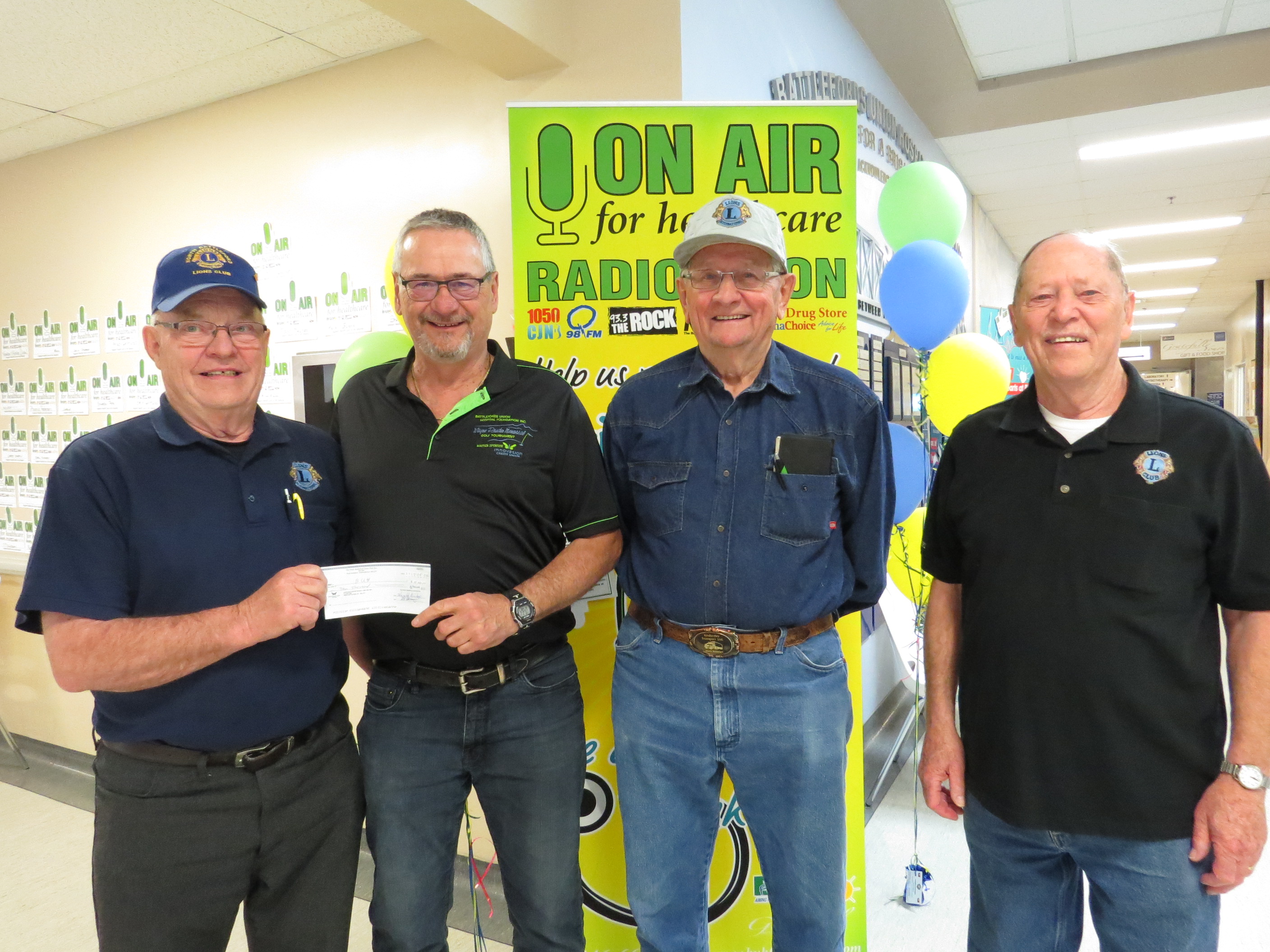 (l-r) Gordon Mullett, NB Lions Club President; Jerry Wintonyk, BUH Foundation Board of Director; Pat Folan, NB Lions Club Member; Harold Bishop, NB Lions Club Secretary.
Battlefords Union Hospital (BUH) Foundation is pleased to receive a $10,000 donation from North Battleford Lions Club in support of "We Don't Want to Miss a Beat" capital campaign to purchase new heart monitoring equipment at BUH. The new equipment will assist those who may present with chest pain, unexplained fainting episodes or dizzy periods, shortness of breath, or issues with their heart or blood pressure medications, among other conditions. Proper monitoring of these concerns can help to provide accurate diagnosis and treatment for patients.
One of the major fundraisers the NB Lions Club holds is the annual Guns & Collectables Show in September every year. This allows them to support various organizations within their community.
The donation from NB Lions Club's helped BUH Foundation to reach the $216,000 goal that was set for "We Don't Want to Miss a Beat" campaign. Thank you to NB Lions Club for working hard to raise these funds and for giving back to enrich patient care at BUH.