Media Release
"Every Little Bit Counts" Capital Campaign for new ENT Equipment Continues"
May 18th 2017
Battlefords Union Hospital (BUH) Foundation's On Air for Healthcare Radio-thon hit the airwaves with 1050 CJNB, Q98 & 93.3 The Rock on Friday, May 12th, 6:00am - 6:00pm in support of the "Every Little Bit Counts" capital campaign. This campaign was to raise funds for the purchase of new Ears Nose & Throat (ENT) surgical equipment for BUH's Operating Room. What a great day, with the On Air for Healthcare Radio-thon raising over $197,000 and that is a great start!

Thank you to everyone who called in, stopped by and made their donations online that day. Thank you to all of our volunteers who were up early and stayed late and helped during the day to receive the donations. Thank you to Dr. Awobem, ENT Specialist, for moving to our community and joining us on that day. ENT patients who do not have to travel out of the region to see a specialist or be put on a year-long waiting list are especially grateful to donors and supporters! Thank you!


Many donors during the On Air for Healthcare Radio-thon shared their story of why they were giving, including Jocelyn Schmunk, owner and manager of ARTrageous, a local business in North Battleford. Jocelyn explained that her experience was over a 10-year period of slow hearing loss. It was so slow that she didn't even know it and was in fact lip reading. When she was originally diagnosed with hearing loss, and being fitted with hearing aids for both ears, the audiologist discovered that her auditory nerves were not affected, just that the signal couldn't get to them. She was then referred to Saskatoon and the ENT Specialist diagnosed her with ostosclerosis, a condition of abnormal bone growth around the stapes bone causing fixation. The stapes bone must move freely for the ear to work properly and hear well. Jocelyn explained that she was given the option of surgery or a bone conduction implant and chose the implant. Finally being able to hear her children clearly was priceless! Jocelyn concluded her story by indicating that the impact of new ENT equipment for the new ENT specialist, Dr. Awobem, was crucial for receiving a proper diagnosis and treatment in The Battlefords.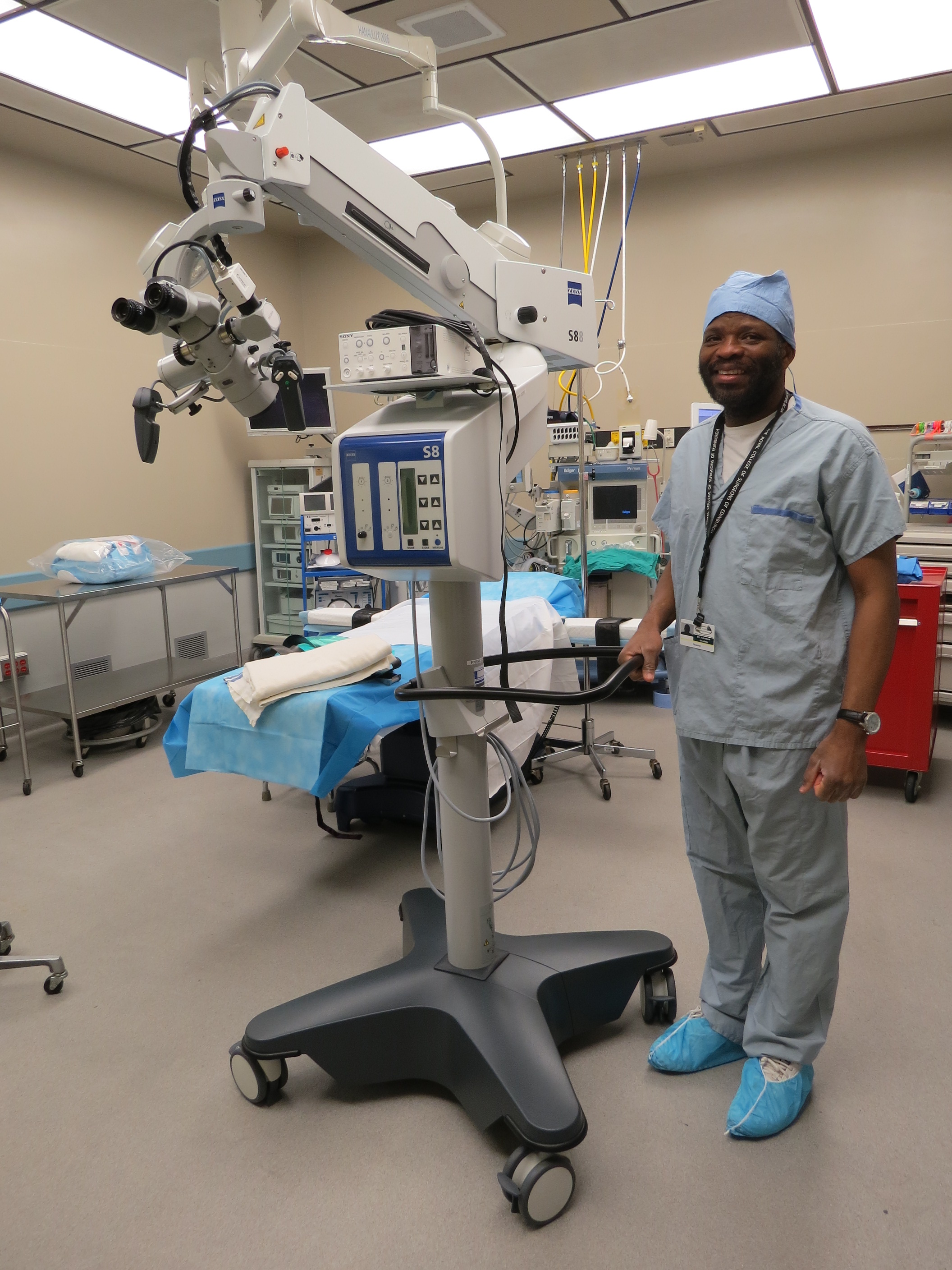 "Please accept my sincere gratitude for giving to the On Air for Healthcare Radio-thon to support the purchase of new Ears Nose & Throat surgical equipment. I cannot begin to tell you how moved I was with the overwhelming support we received and are still receiving as the campaign continues. I feel that it is a privilege to be a recipient of the philanthropic culture in this community and province. Thank you for your kind generosity." ~ Dr. A. Awobem, ENT Specialist
After two years without an ENT Specialist in our community, we are pleased to be a part of recruiting Dr. Awobem to practice in The Battlefords. His work will make a difference for our family, friends and neighbours as waiting lists and travel times for appointments can be reduced.

The Foundation continues to fundraise and the numbers have continued to climb as over $200,000 has been raised so far. Donations are still being accepted as we reach towards the final fundraising goal of $380,000. If you would like to give, we invite you to phone in (306-446-6652), stop by (BUH Lobby), or visit the website www.buhfoundation.com and help bring ENT back to The Battlefords!