Media Release
Meota Lakeshore Lions Club Enhances Healthcare
April 28th 2017
North Battleford, SK – Battlefords Union Hospital (BUH) Foundation was pleased to receive a donation of $1,000 from the Meota Lakeshore Lions Club for their upcoming On Air for Healthcare Radiothon which will be raising funds for the "Every Little Bit Counts" capital campaign. This fundraiser is in support of the new Ears, Nose and Throat (ENT) surgical equipment to replace out of date equipment. The On Air for Healthcare Radiothon will be held on Friday May 12 at BUH's main lobby to help raise the $380,000 required.
"Meota Lakeshore Lions Club is proud to give back and support healthcare in our community. It's an area of life that affects everyone and we are pleased to be able to help make a difference," states Lawrie Ward, Club President.
"BUH Foundation is very grateful to receive this contribution from Meota Lakeshore Lions Club. They are a Club recognizing the difference community involvement makes to improve our world and make it a better place, and we are pleased they chose to do that for "Every Little Bit Counts" capital campaign. This will bring us closer to our goal," expresses Claudette McGuire, Executive Director, BUH Foundation.
There are many ways that you can support the On Air for Healthcare Radio-thon this year. BUH Foundation invites everyone who is planning on donating to come and announce their support on the radio on Friday, May 12. Remember that "Every Little Bit Counts" and that includes your donation. If you wish to receive more information on this new Capital Campaign and how you can be involved please call BUH Foundation office at 306 446 6652.
-30-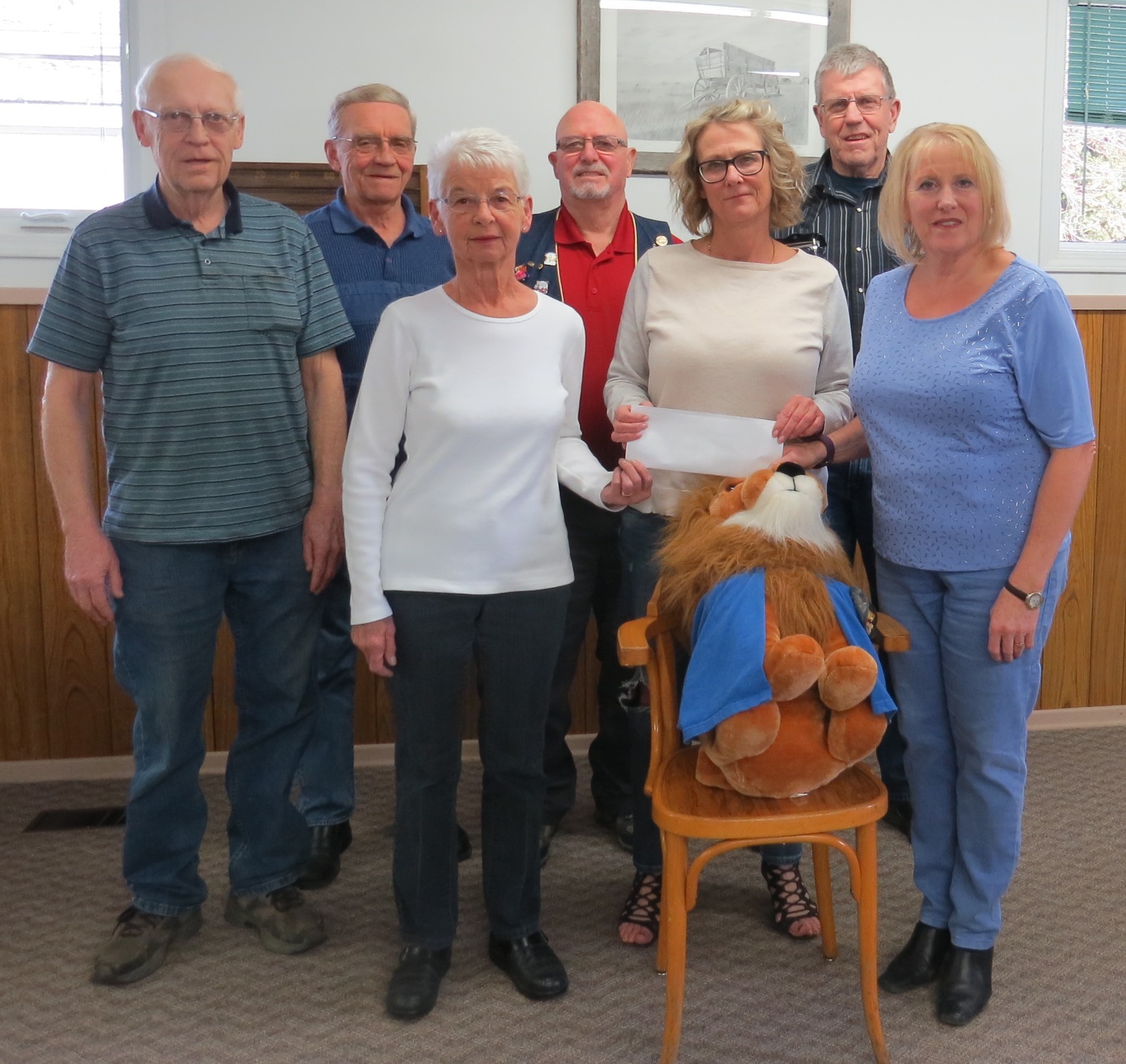 Claudette McGuire, BUH Foundation Executive Director accepting cheque from Lions Club Members.