Media Release
Polish Association Ognisko Gives to On Air for Healthcare
March 27th 2017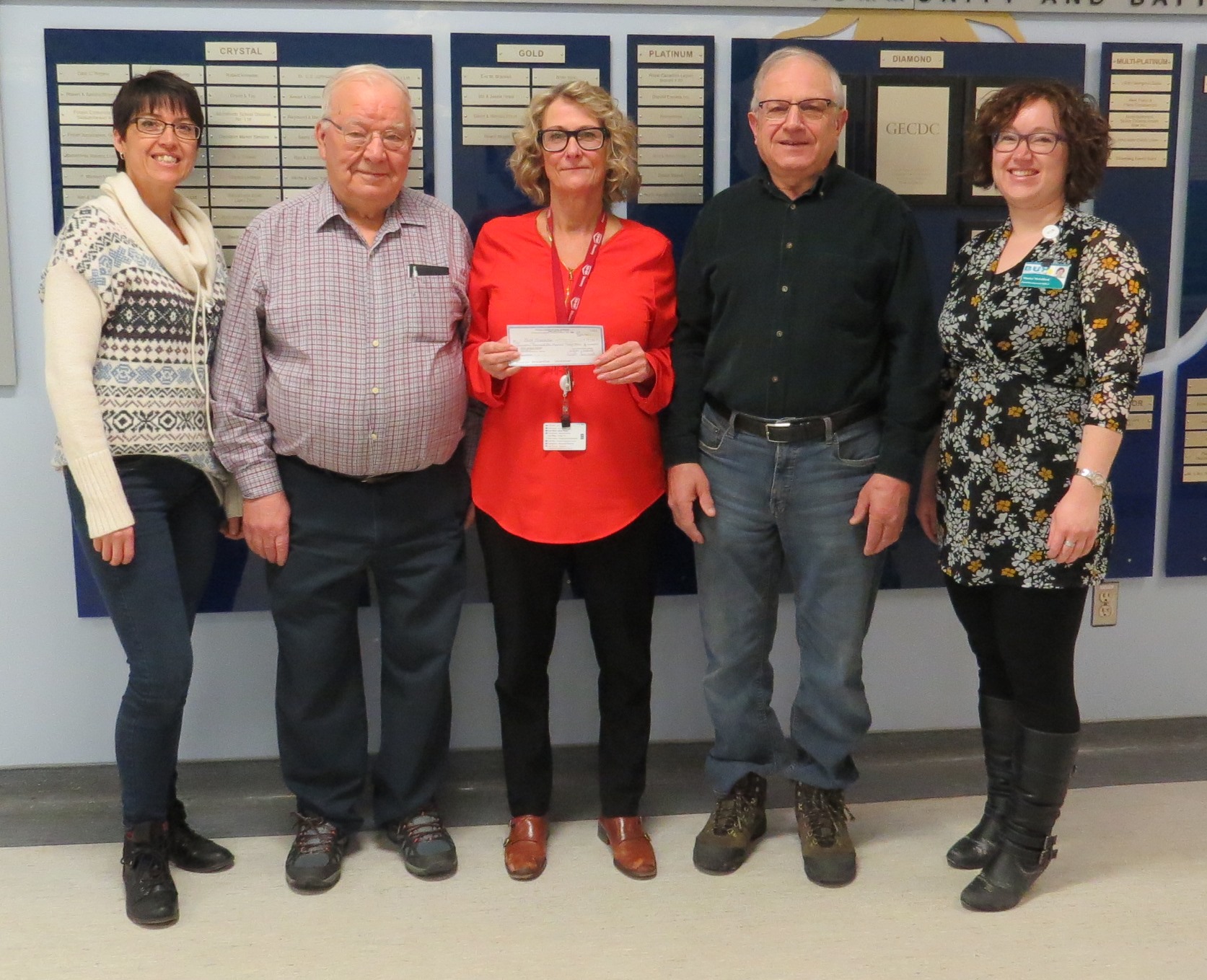 (l-r) Shannon Englot – BUH Foundation; Walter Suberlak – Polish Association Ognisko; Claudette McGuire - BUH Foundation; Walter Tomanek – Polish Association Ognisko; Shauna McGifford – BUH Foundation
BUH Foundation recently received a generous donation of $17,133 from two representatives of the local Polish Association Ognisko for the On Air for Healthcare Radiothon being held Friday May 12, 2017. The "Every Little Bit Counts" fundraiser is in support of the new Ears, Nose and Throat (ENT) surgical equipment to replace 30 year old equipment.
For the past 60 years the Polish Association Ognisko had been active members of the local Polish community and had made many contributions to The Battlefords through their various fundraisers. Ognisko translates to "hearth" or "home fires" in English and represents the commitment to the local Polish community for many years.
However, like many service groups and organizations, the Polish Association Ognisko memberships were dwindling and interest was waning. The remaining members made a decision to close the bank account before it was forgotten about and donate the funds to BUH Foundation's ENT capital campaign. BUH Foundation is grateful to the Polish Association Ognisko for their healthcare philanthropy and enhancing healthcare in their community.
If you are interested in supporting the On Air for Healthcare Radiothon please contact BUH Foundation at 306 446 6652.