Media Release
North Battleford Senior Citizens Action Now Club Gives Back to Local Healthcare
December 10th 2015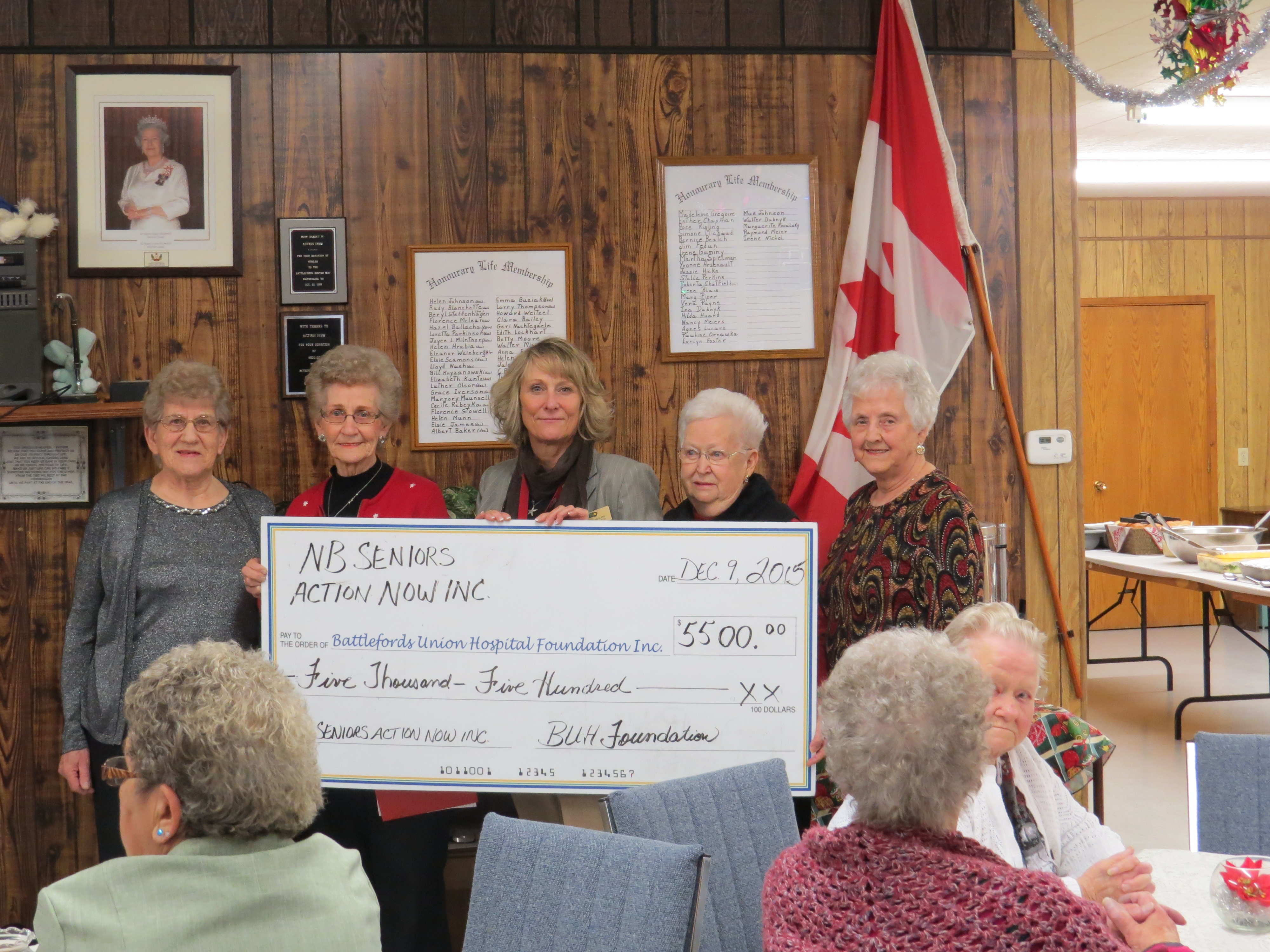 Pictured from left to right during cheque presentation: Lucille Shutra - Treasurer Senior's Action Now Club (SNAC); Yvonne MacPherson – Secretary SNAC; Claudette McGuire – Executive Director, BUH Foundation; Margaret Kemp – President SNAC; Margaret Fedun – Vice-President SNAC.
"Our organization is very pleased to be able to provide support to BUH Foundation and our hospital. As seniors, healthcare is foremost in your mind, and it is important to us to be able to assist in enhancing healthcare in our community" noted SNAC President Margaret Kemp.
Executive Director BUH Foundation Claudette McGuire responded "We are very grateful to each and every member of the Senior Citizens Action Now Club for their donation. Our records indicate that this group started donating to us on a yearly basis in 1993 and to date their support is $152,000!!! Wow!! We are so grateful to you!"
This donation has been designated towards BUH Foundation's CT Scan Capital Campaign.