Media Release
Scott Campbell Dodge Raises Funds for SIDNE PARTY
February 18th 2014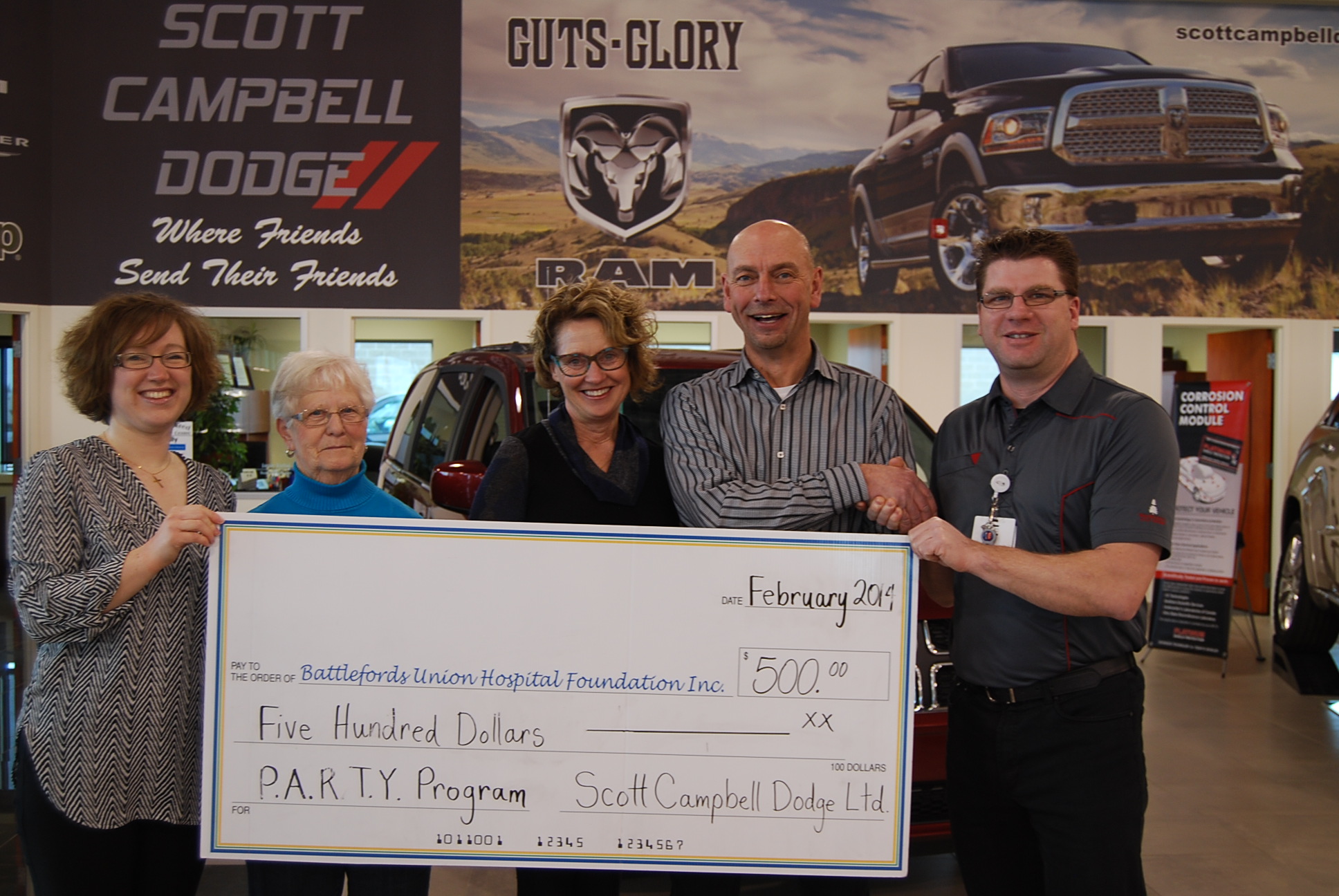 Left to Right: Shauna McGifford-BUH Foundation Fund Development Officer, Marian McNabb-BUH Foundation Board of Director, Brenda Sparrow-BUH Foundation Chair, Trent Gatzke-Scott Campbell Dodge Fixed Operations Manager, and Mike Van Stone-Health Educator/EMT-P/ACP.
Battlefords Union Hospital (BUH) Foundation is raising awareness and funds for SIDNE and the service P.A.R.T.Y. Program for the youth in our communities of Prairie North Health Region. Scott Campbell Dodge Ltd started off the SIDNE campaign by launching on Facebook a campaign where $1 was donated for every like and share on Facebook, Twitter, Goodle + and Instagram for a total of $500.
BUH Foundation Board of Directors and Staff are very grateful to Scott Campbell Dodge Ltd for their support.