Media Release
Innovation CU makes major donation to BUH
December 7th 2011
**AS APPEARING IN The Battlefords News-Optimist Wednesday, December 7, 2011**
Innovation CU makes major donation to BUH
By Alex McPhail
Staff Reporter
The Battlefords Union Hospital received a major funding announcement Friday with the news Innovation Credit Union will be funding another HD laparoscopic tower.
At an event attended by politicians, media, and operating room staff, Innovation Credit Union announced another major donation. In addition to a $100,000 donation to buy a new HD laparoscopic tower, Innovation CU paid $24,245 to upgrade the BUH's existing laparoscopic tower.
Laparoscopic towers are used to perform minimally invasive surgeries, which are far better for the patient.
"I'd like to congratulate Innovation Credit Union for being an outstanding corporate citizen. It's very much about giving back to the community, it's about making our community a better place to live and safer place to work," explained David Fan, the CEO of the Prairie North Health Region.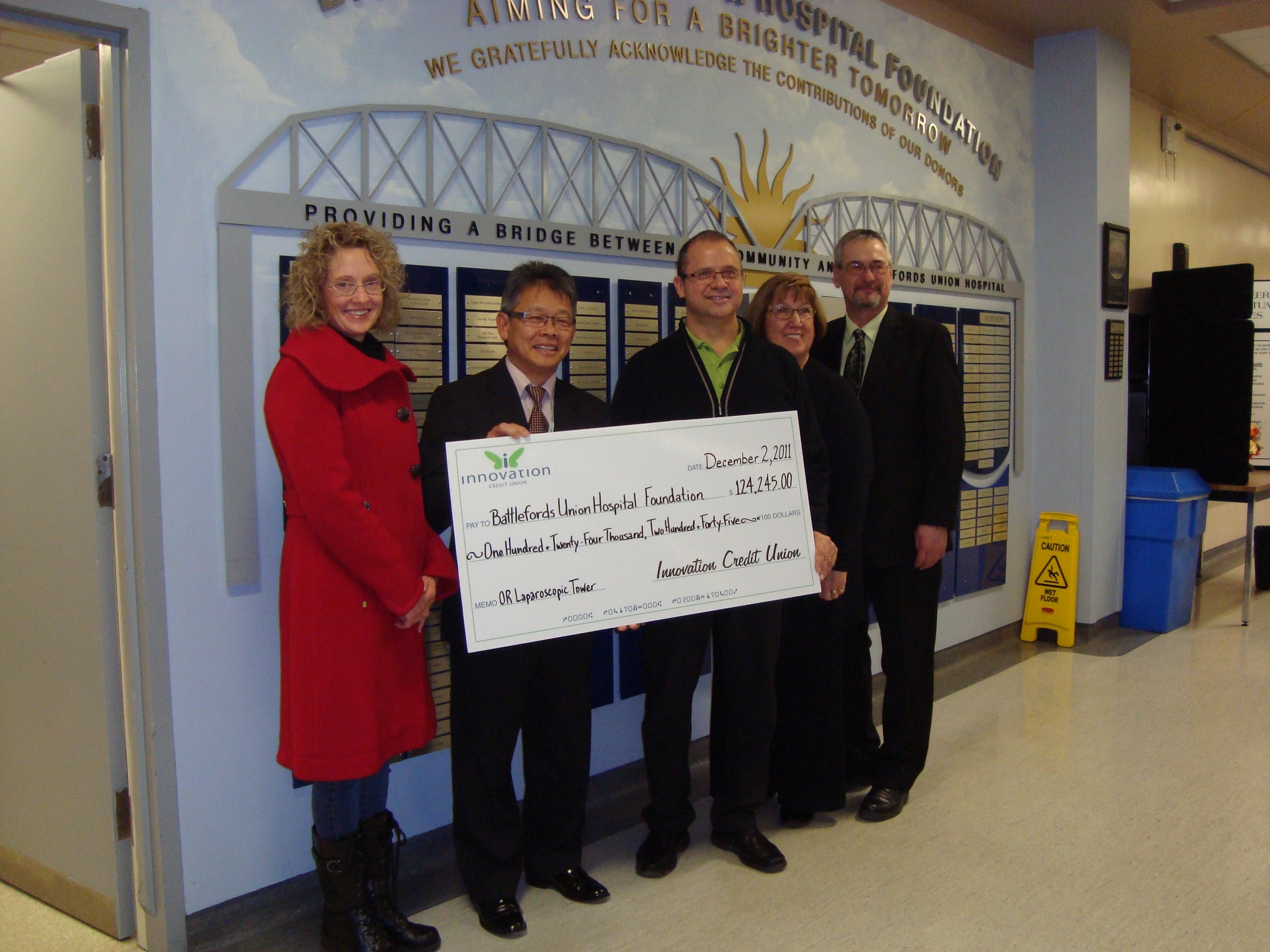 (l-r) Brenda Sparrow, BUHF board secretary, David Fan, the CEO of Prairie North Health Region, Barry Verhoeven, executive vice-president of technology for Innovation Credit Union, Susan Hertes, equipment resource manager for the operating room at BUH and Jerry Wintonyk, chair of the board of the BUH.