Media Release
BATC CDC Support for BUH Foundation
October 21st 2011
**AS APPEARING IN The Battlefords Regional Optimist, Friday, October 21st, 2011**
BATC support for BUH Foundation
by Alex McPhail
Staff Reporter
The Battlefords Agency Tribal Chiefs Community Development Corporation has donated to the Battleford Union Hospital Foundation.
The BATC CDC made two donations to the hospital. The first was a $50,000 donation for the purchase of an endoscopic tower. The endoscopic tower assists in the detection and treatment of a variety of illnesses, including cancer.
A donation of $2,500 represents sponsorship of the annual BUH Festival of Trees, a fundraiser for the BUHF. The BATC CDC has been active with the festival of trees in the past.
To date, the BATC CDC has donated over $394,400 to the BUH Foundation. The donations have allowed the BUH to purchase a blood analyzer, ICU main monitoring equipment, a tissue processor and ICU bedside monitors.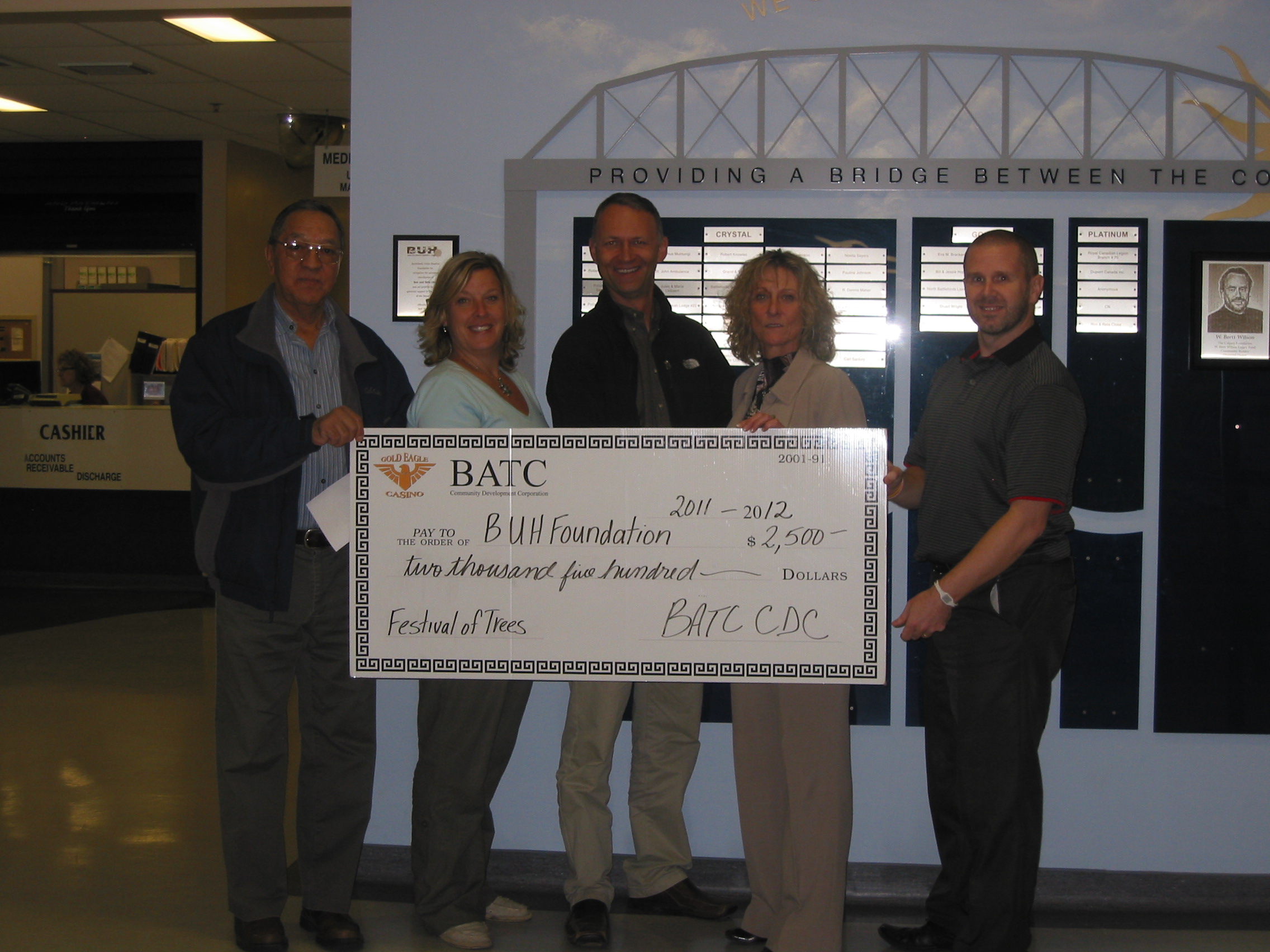 Senator Don Pooyak of the BATC CDC, Krista Crockett, BUHF Festival of Trees chair, Don Buglas of the BATC CDC board, Claudette McGuire, executive director of the BUHF and Jay Crockett, festival of trees chair, participated in a cheque passing ceremony this week.