Media Release
Tim Hortons Keeps on Giving
October 15th 2009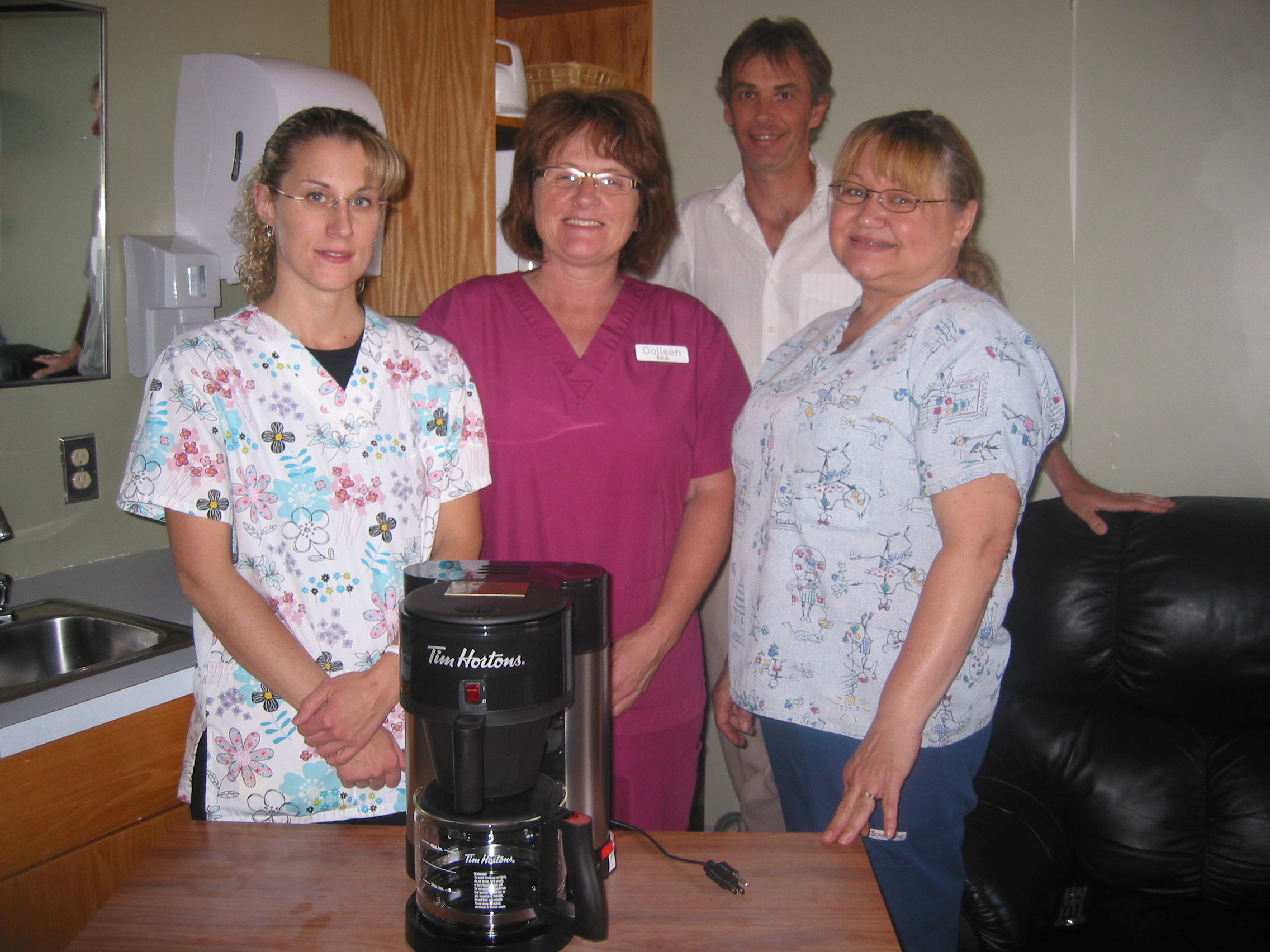 One of four new Tim Hortons Home Brewers provided to the Palliative Care Department at BUH seen here with Scott Parker, Palliative Co-ordinator and nurses at BUH.
The generosity of Phil & Joan Lefevre continues as Tim Hortons provides four new Home Brewers to the palliative care rooms at Battlefords Union Hospital (BUH). These brewers replaced the original contribution that was received by BUH Foundation in 2004. Along with the Home Brewers an on-going supply of Tim Hortons' coffee is provided to the families as they visit their loved one in palliative care, and has been the case since 2004.
The availability of Tim Hortons coffee has been a welcome addition. Much positive feedback has been received regarding this contribution, as families have shared how grateful they are for Tim Hortons' consideration of their social and spiritual needs. BUH Foundation is pleased to continue their partnership with Tim Hortons as they support the effort to enhance patient care at BUH, and extends their thanks for their generosity and community spirit.