Media Release
Shellie Dutton Recipient of BUH Foundation's 2008/2009 $500.00 Healthcare Scholarship
October 15th 2009
Battlefords Union Hospital Foundation is pleased to announce that the recipient of their 2008/2009 $500.00 Health Care Scholarship was presented to Shellie Dutton on August 26th, 2009. BUH Foundation recognizes the importance of training and recruiting healthcare staff at BUH, and a partnership was created between North West Regional College and BUH Foundation in 2006 to address this need.
"This Scholarship reflects the need for healthcare workers in The Battlefords, and BUH Foundation is dedicated to the enhancement of patient care here at home. We feel that offering a scholarship to assist with the development of qualified healthcare staff is essential to the future of maintaining excellence in patient care in The Battlefords and area," stated Cheryl Gantefoer, Chair of BUH Foundation Board of Directors and member of the Scholarship Committee. College President Bryan Nylander agrees saying, "BUH Foundation's commitment to support students pursuing a career in the health sector encourages students to study and work in The Battlefords. With more students each year choosing to pursue post-secondary education close to home, the College's scholarship program is a positive incentive that helps support their decision."
Shellie will graduate from NWRC's Practical Nursing Program in November, 2010 and her ultimate goal is to work at Battlefords Union Hospital.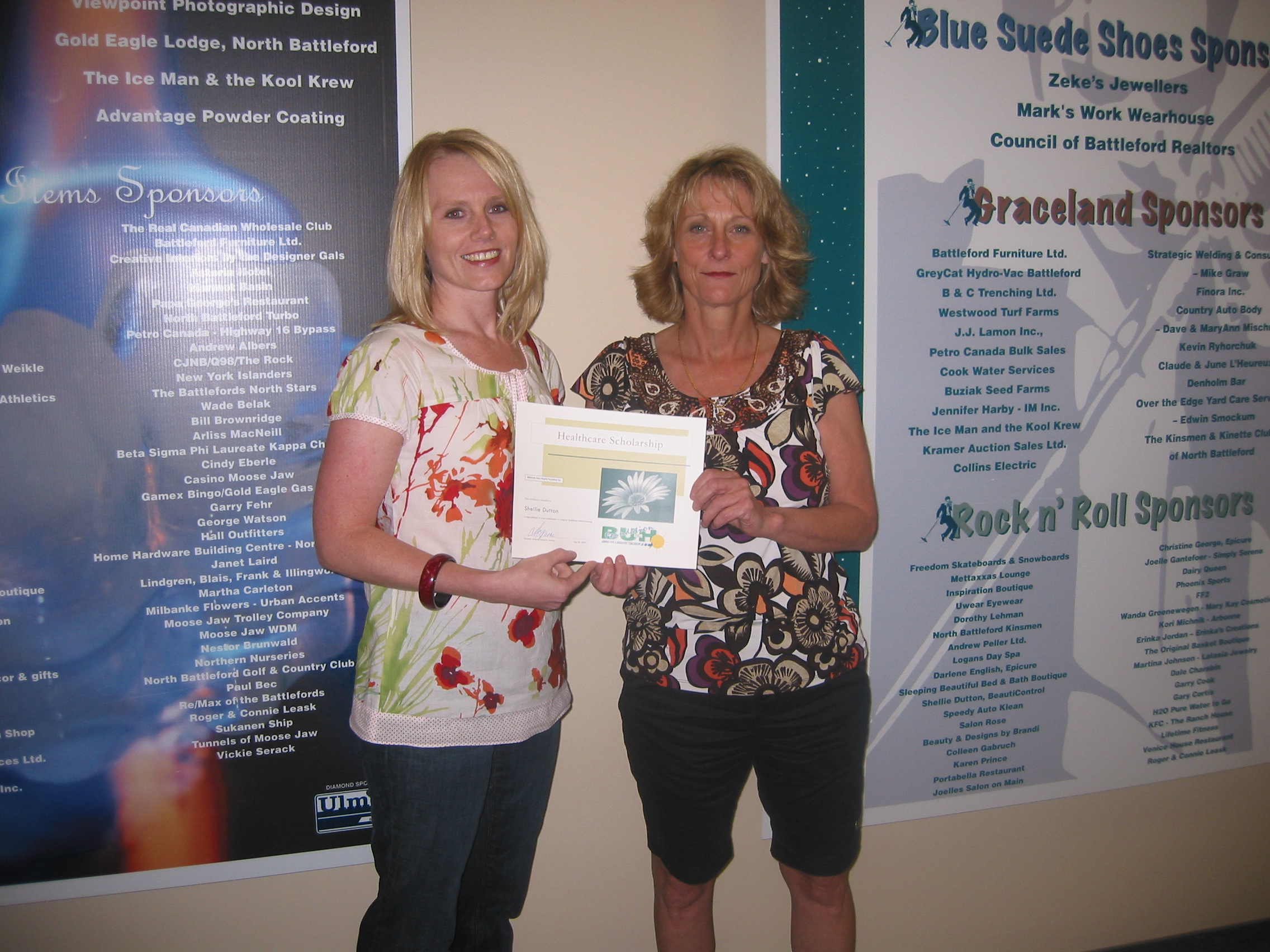 Shellie Dutton (l) accepts her scholarship certificate from BUH Foundation Executive Director, Claudette McGuire (r)